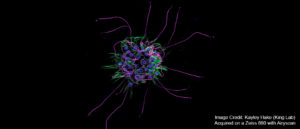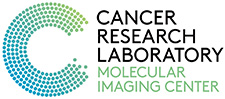 The CRL Molecular Imaging Center (MIC) is a shared microscopy resource center specializing in state-of-the-art laser-based fluorescence techniques. The MIC offers training and access to nearly 20 different microscope systems, including live cell and in vivo imaging, laser scanning and spinning disk confocal, 2-photon, fluorescent lifetime imaging, light-sheet microscopy, super resolution techniques, slide scanning and patterned illumination for optogenetic manipulation and readout. The MIC also has offline computer analysis stations for image processing, visualization and analysis. The MIC operates in 3 different buildings on campus: Life Sciences Addition (LSA), Li Ka Shing Center for Biomedical and Health Sciences (LKS), and Barker Hall. For access to the MIC resources, please go to the Training link.
The MIC has several active user groups, an annual microscopy-themed workshop, and a new annual short-course for advanced microscopy techniques in neuroscience. Please see meetings and short courses to register for AIM or 4D-AMBC.
For more information:
Follow the MIC on Twitter @BerkeleyMIC! Follow OpenMIC @OpenMICBerkeley.