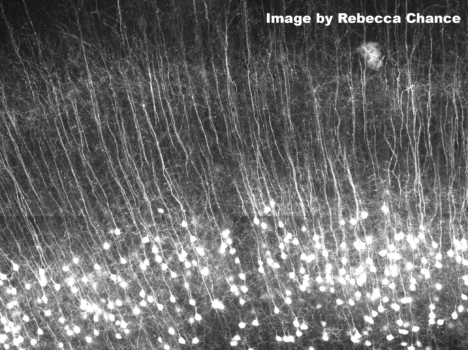 Staff and Contact
Director
Holly L. Aaron, M.S.
251 Life Sciences Addition #2751
University of California, Berkeley
Berkeley, CA 94720-2751
office 510.642.2901
or
306 Barker Hall
Email Holly
Holly Aaron serves as the Director of the Molecular Imaging Center and has close to 25 years experience in fluorescence microscopy. Studying biomedical engineering and electrical engineering, she received her undergraduate degree from the University of Southern California, and graduate degree from Drexel University in Philadelphia.

Microscopy Research Associate
Feather Ives, Email
Life Sciences Addition Room 251
University of California, Berkeley
Berkeley, CA 94720-2751
Lab: 510.643.8069
Follow our tweets at @BerkeleyMIC and @OpenMIC.