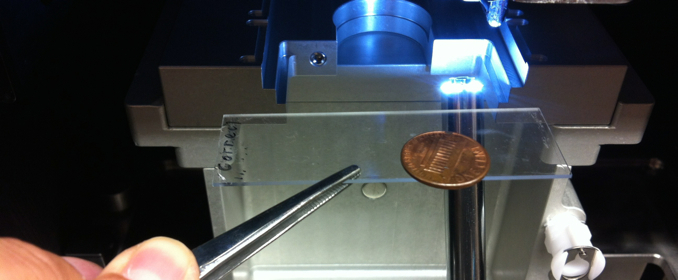 FAQ & Training
What are the sample requirements for cell sorting?
For the Aria Fusion High Speed Sorters, the
sample cell concentration should be 5-10 million cells per ml in 12x75mm polystyrene tubes. Cells can be in regular media with 4% serum or less.
What tubes should be provided for collection of sorted cells?
We can sort into 12x75mm tubes, or 15ml centrifuge tubes. Collection tubes should some have media in them (approximately 1ml for 12x75mm tubes, 2-3 ml for 15ml tubes).
Media in the collection tubes can have more than 4%FCS. 
We also recommend you add pen/strep or other antibiotics to collection medium.
How many cells should be prepared?
The Aria Fusion Sorter can process 40-60 million cells per hour for primary cells at system pressures of 70PSI. Larger cells and "sticky" cell samples may require significantly lower flow rates. To avoid clogging the instruments, it is critical that you always put your samples through a 40 micron mesh prior to sorting.
What else should we bring for sorting?
Bring additional collection tubes, pipets, and pipetters.
Bring additional collection media in a 50ml centrifuge tube.
Always bring control cells, unstained sample(s) as well as relevant single fluorescence samples for compensation.

Please note that we do not have any tissue culture facilities.
Other questions?
Read More