Announcing the 2nd Annual MIC Image Contest!
August 3rd, 2016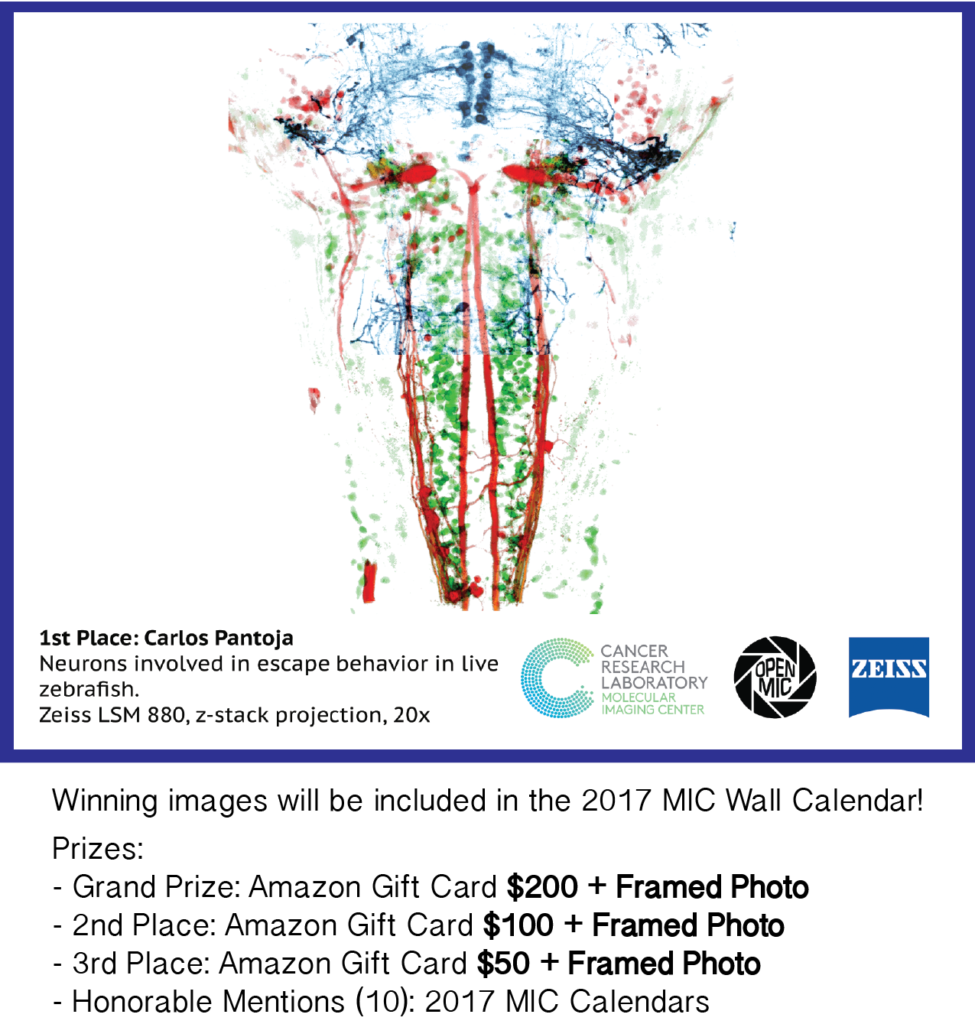 We're excited to announce that Zeiss will once again be sponsoring the MIC Image & Calendar Contest! The official announcement and rules can be found here: http://bit.do/2016MIC_contest
Deadline for entries is November 4, 2016.
Please email Jen-Yi Lee if you have any questions, and good luck!